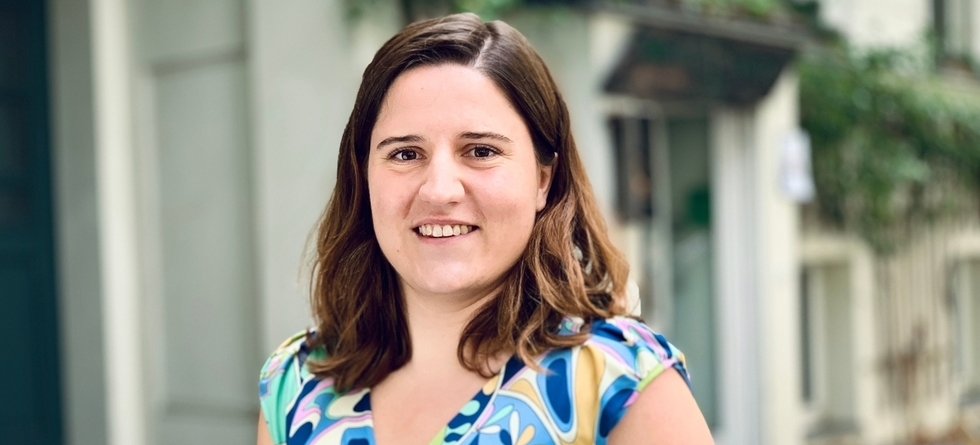 Can you tell us a little bit about yourself and where you're from?
I am originally from Madrid and decided to follow my husband to Germany six years ago when he took a job here. I studied Arabic Philology and Translation in Granada and worked as a freelance translator for a while. I like Germany a lot – the weather is mild and I like to cycle to work, which would not be possible in Madrid. However, despite the difficult political situation and the lack of job opportunities, I still feel like retiring in Spain one day.
What is your role at Scorable and how does a day at work look like?
I joined Scorable as a Junior Data Scientist in our NLP team in May this year. It is difficult to describe a standard workday, as every day is different. I usually work on diverse tasks and often with different people. At the moment, for example, I am updating a script that detects which news articles mention the companies we cover in our analysis. Next, I will be looking into possible correlations between natural disasters and those companies.
What are the main challenges you encounter in your job and how do you handle them?
Overall, my work at Scorable is very explorative and I deal with tasks that can be solved in many different ways. Specifically, coding is challenging sometimes. It can be difficult to express what I want in code in a way that it can prove a hypothesis. Once the code reveals something, the next challenge is to summarize the findings, so they make sense verbally. While all this is demanding, it is exactly what I like about my work. Moreover, I am happy to be working for a small company, so I get the chance to take ownership and try out new things.
What makes you stand out from the others in your team?
I would say I am the one with the longest hair, but that is not even true. In my team everyone is unique and brings in expertise from different backgrounds, be it linguistics, Machine Learning or biology. (Editor's note: While Rita may not have the longest hair, she for sure has the most vibrant wardrobe in her team and sparks joy with her colorful dresses every day.)
Describe Scorable in one word.
Fun! I have good relationships with all my colleagues, which makes even a stressful day enjoyable. They are easy to talk to and always open to help. Most importantly, though, they are willing to listen and acknowledge different points of view, which is rare nowadays.
What do you do when you are not at work?
I use my creative side to paint and write short stories. Moreover, language is not only a big part of my work but also my passion outside of work: in my free time, I enjoy reading and translating Arabic. Other than that, I often go for long walks with my husband during which we talk about philosophy.
What is your dream in life?
I am currently accomplishing my dream doing what I am doing, also here at Scorable. It was quite a journey for me to find a company where I feel included and feel like the ideas I have are valued. I am very happy with where I am right now.
Tell me one fun fact about you!
I only wear dresses because they are more comfortable.